Today's instructions:  It's the annual challenge to blog in a way different to how you normally blog.
So I'm going to be busy most of today, and I didn't find as much time as I'd like to work on this post, so don't expect much (but expect to smile!).
First, I'm featuring this awesome Floatie Friend Manatee Knit Pattern available for purchase on Etsy by RedwoodDawn.  See all the other cute cuddly animals, too!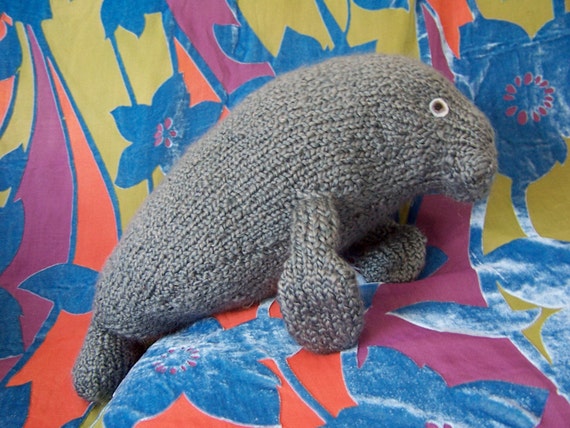 Next, enjoy this awesome song, "You and Me and a Manatee" (Manatee Song).   Feel free to spend the next hour watching videos of manatees on YouTube, it's Friday, no one will mind.
[youtube http://www.youtube.com/watch?v=geVZYCcAdBc]
Happy Friday!  (PS, I haven't yet posted a video.  That's as much creativity as you're going to get from me today!)
Yay House of Manatee!
4KCBWDAY5