Guess what, if your mom thinks Mother's day is a real holiday, then it is!  Now, stop making excuses, and get – or better yet, make – something for your mother!  Oh, and call her, she misses you.
Need some ideas?  Lace and Yarn is here to help!  Check out the Lace and Yarn shop for some awesome vintage and handmade gifts.  Especially, check out the two super awesome vintage copies I have of  Mother's Encyclopedia: Expert Advice on Child Care and Family Living from 1965.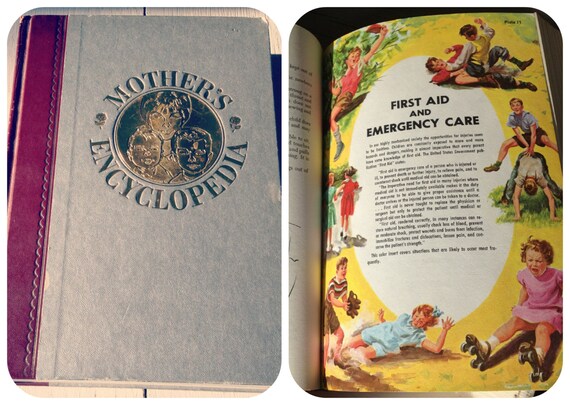 This book is awesome.  Beautifully illustrated, and filled with great information any mom would enjoy.
Excerpt from Preface:
"Today most of the responsibility for bringing up the family rests with the mother. It is not that fathers have abrogated their role as head of the family, but rather that during the hours of the day when they are away 'breadwinning,' life and its problems go on and to the mother falls the task of meeting and solving these problems."
My three favorite parts of the book:
(1) Section 3: Answering Children's Questions includes great sections to answering questions about airplanes, to atoms, to death, to religion, to Santa Claus, to War, to everything in between.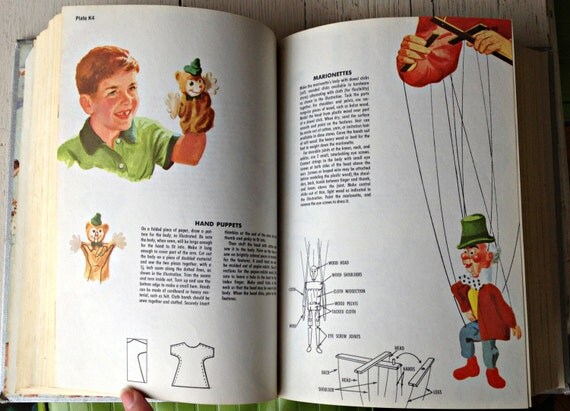 (2) How to Make Toys (Plate — illustrated)
Includes: stuffed doll, papier-mache mask, indian warbonnet, tomahawk, hand puppets, marionettes, mississippi stern-wheeler. Also step-by-step instructions on how to paint a picture and how to make a swing.
(3) Children's Room Arrangements (Plate — illustrated)
Includes: modern nursery, combination child's room and nursery, girl's room (8-12 years old), boy's room (8-12 years old), teen-age boy's room, teen-age girl's room, and room arrangements for two.
Don't think you mom will be interested in the book?  Check out Lace and Yarn's shop for more idea.  No?  Then, Etsy gift cards are always great, too!