Today's instructions:  "Your task today is to either think of or research a project that embodies that house/animal."
As a reminder of yesterday's post, I am part of The Manatee House.
This assignment is second nature to me.  I am constantly browsing for new projects.  I can't help it, it's just my nature.  I started my research extremely literal and found two pretty cute patterns.
The first is a manatee hat: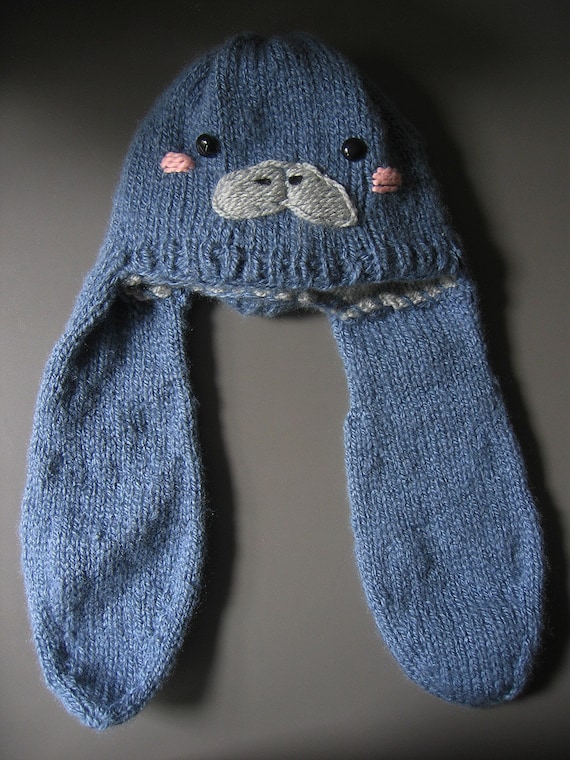 The second is a stuffed manatee toy:
Although both of these projects are pretty stinkin' cute (and that's saying something, I think manatee's are weird looking!), I am not choosing either one of these as my project.  What I realized as I was researching a project specifically for this post is that I am a fearless hat knitter, but fearful of almost everything else.  I'm only half afraid of stuffed toys, but am terrified to try a sweater, or even a sweater vest.  You would think that's how you can tell I'm a newbie knitter; however, I think I can conquer any (and every) hat.  For example, I started knitting this summer (maybe July?) and I was cabling by August or September.  And doing lace not too long after that.
Because of my love of hats, I decided for researching this project, I'd stray away.  I already have so many hat patterns stashed in my favorites in ravelry, I thought I'd try something else.  After extensive research, I narrowed it down to three non-hat patterns.  This is what I chose.
I love knitting things for my little man.  Although I'm terrified of knitting a sweater, I though I'd start by just thinking about it and choosing it for this assignment.  (What if the pieces don't fit together?  What if one sleeve is longer than the other?  What if I make it, it's lop-sided, and it's too small?)
No, this sweater doesn't look like a manatee, but it does look comfy cozy, does it not?  And super soft.  Everything the house of manatee is all about!  Plus, blue kind of looks manatee-ish, and grey would be my other color of choice — just like a manatee.
4KCBWDAY2